EELISA Days at FAU! SIEMENS RIE Erlangen-Nüremberg Conference EELISA Booth
Join us for the FAU Siemens Research and Innovation Ecosystem (RIE) Erlangen-Nürnberg Conference 2023. 
Engage with like-minded tech-enthusiasts, share your expertise, and gain insights from industry and academia pioneers. 
Meet Siemens CEO Dr. Roland Busch and President of the FAU Prof. Dr.-Ing. Joachim Hornegger at the ZOLLHOF Nürnberg or in the livestream. 
Dive into the realm of AI, Gamification, Simulation, Digital Twin, Robotics, and more as we gather experts and visionaries under one roof. 
Visit the EELISA Booth at the Conference!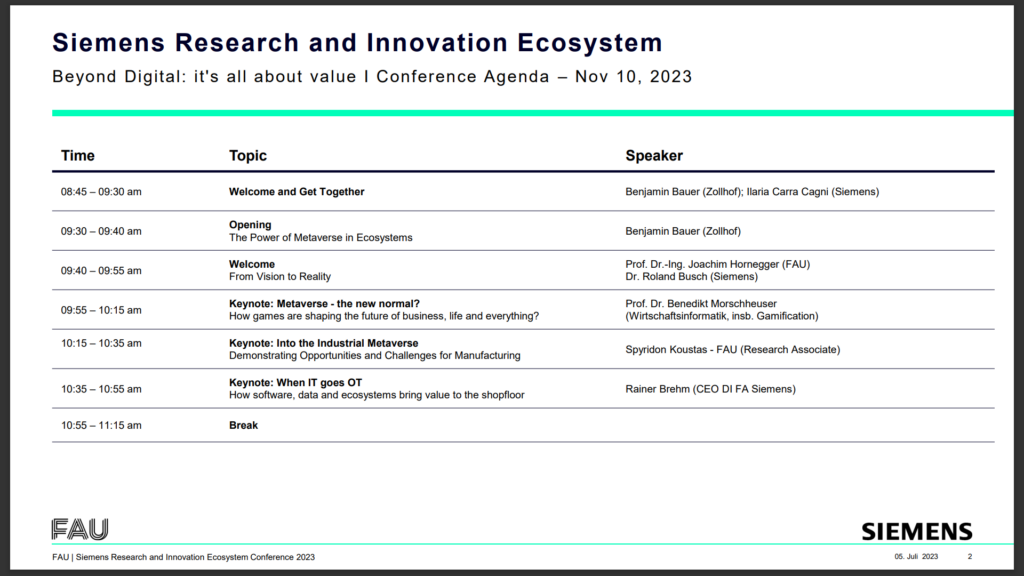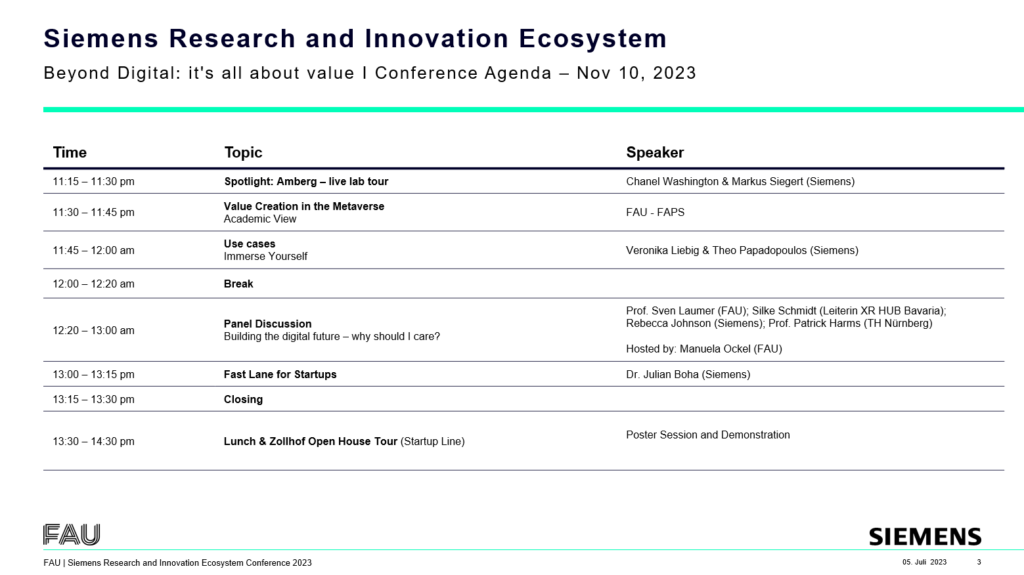 WHEN 
November 10th 
WHERE 
Onsite, and online via streaming (a link will be sent after registration)